History
With its beginnings dating back to 1927, Merchants Square is recognized as one of the earliest, if not the first, planned shopping district in the United States. While John D. Rockefeller, Jr., and the Reverend W.A.R. Goodwin envisioned the restoration of Virginia's colonial capital, they realized that the business community already in Williamsburg would need to be folded into the master plan.
The goal was to move shops and other small businesses, many located on the footprint of the original colonial town, into a new, customer-oriented shopping district to make way for the accurate restoration of the rest of the town. The buildings for this "Merchants Square" would not be designed to duplicate the architecture of the 18th-century Historic Area, but to harmonize with the character of the restoration.
Early Years
During the early years, many of the shop owners agreed to sell their properties to the Foundation and move into this new area of what was then considered "Uptown"; that end of Duke of Gloucester Street near William & Mary. Buildings of the new Merchants Square were set back farther from the street, offering easy pedestrian access. Power and telephone lines were placed underground. Large trees were planted, and modern elements such as air conditioning ducts and garage equipment were concealed behind plantings and shrubs. In later years, the street was closed to traffic, thus allowing for an expansive pedestrian mall connecting the stores.
Over the years, as the town has grown, most of the early shops, such as the small grocery stores, have moved nearer the expanding neighbourhoods and become supermarkets. But Merchants Square, that idyllic shopping district, retains that friendly, quaint quality.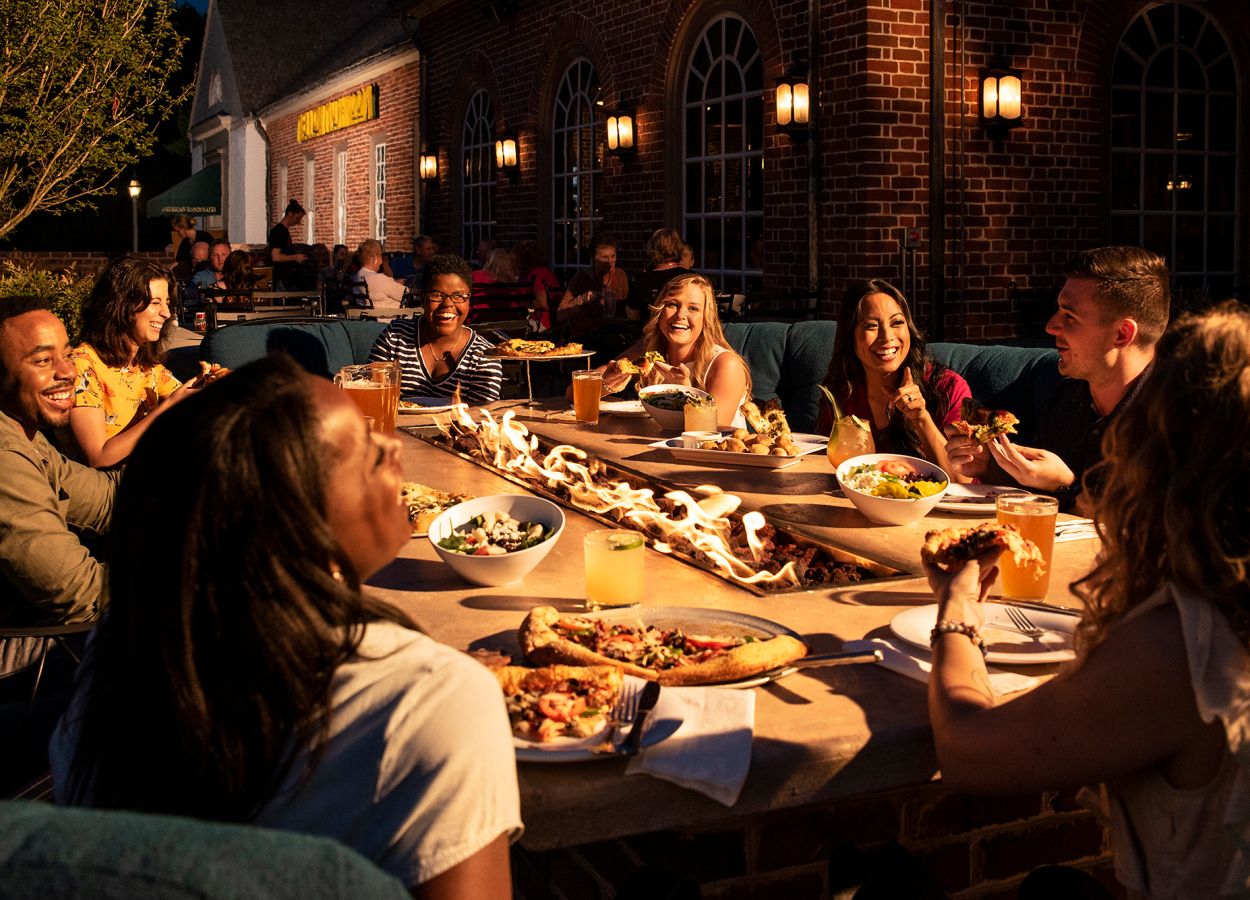 News
Stay Up To Date
Sign up for our newsletter and follow us on social media to keep up to date with the latest updates on all things Merchants Square
Leasing

Discover properties for lease in Merchants Square. A historic destination for dining, shopping, and entertainment in the heart of Colonial Williamsburg. Please contact the leasing team at Thalhimer to inquire about available commercial spaces.

Help Wanted

Looking for a unique place to work? Look no further than Merchants Square. Browse job listings with our merchants.